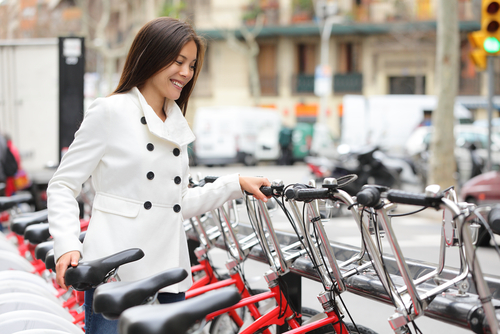 Written by Rebecca Bowen .01012. About the Y .
January 22, 2020: YMCA of the Y-USA (Y-USA) has launched a national partnership with rideshare company Lyft that has far-reaching and positive implications for our highly valued Y brand.
First, the partnership will empower thousands of young people with greater access to opportunity by providing free bike-share memberships to eligible youth ages 16-20 in three major cities: New York City, Chicago and the Bay Area. This is one of the many tangible ways the Y is working to deliver on our Commitment to America by increasing equity for changemakers.
Second, partnering with Lyft provides important national visibility for the Y as a vital community asset. Starting today, Lyft's 22 million riders (who may include you) have the option to easily donate to the Y on an automated and ongoing basis by rounding-up their fares.
This carefully curated and strategic partnership delivers on Y-USA's 2020 commitment to position the Y nationally as a premier youth-serving and community-impact organization. It is the first example in 2020 of a national partner publicly endorsing our work with young people – a promise Y-USA has made as part of our commitment to fulfilling our fundamental roles as a national office.
On Tuesday, LeBron James of the Los Angeles Lakers visited with teens at the Harlem YMCA in New York City to soft launch the LyftUp bikeshare program and share his story about how access to a bike changed the trajectory of his life. Through the Y's partnership with Lyft, the free bike-sharing memberships will be issued to young people this spring when the weather warms.
As community leaders committed to helping young people reach their full potential, we know that affordable and reliable transportation is a key component of success. In many parts of the country, transportation options are limited and cost prohibitive. Access to a bike can make all the difference. To learn more about this partnership and its impact, read the FAQs below and the press release here.
I hope you join us in our excitement to partner with Lyft so that the Y can provide another way for young people to access new opportunities to learn, grow and thrive.
Rebecca Bowen
Executive Vice President and Chief Advancement Officer
YMCA of the USA